Steps to Success
---
As a prospective Fox in a Box franchisee, your journey towards partnering with us will give you access to experts in escape room business, access to the Fox in a Box network of partners, operations, training and marketing which will help guide you through the franchise discovery process.
01
Getting to know
each other
You contact us by sending us an email or filling out our website contact form
One of our franchise development team members reaches back out to you
We have an initial call to learn more about you and your goals
We discuss the initial investment, territory and your vision for the location
02
Once we get to know you, you can speak directly to our CEO for a personal touch and to better understand the whole journey
If we both decide to take the next step, we start talking about specifics (funding, site selection, planning, preparation for the hard and soft construction, timeframes and our onboarding process
We help you with the business plan and go over it together with our CFO
03
When we are both happy to proceed, we will send you our Franchise Disclosure Document (FDD) – a document that discloses all of the Fox in a Box detailed information
Optional conversation with existing Fox in a Box partners
Optional visit to a Fox in a Box location closest to you
Background check
Helping you choose the best games for your specific location
Sending you the franchise agreement
04
Signing of the franchise agreement
We start our onboarding process
You get a dedicated build manager to support you in every step of the process
Our in-house architect helps you draft your location build plan
Access to our library of resources needed to operate your franchise
Multiple training sessions and 1-on-1 virtual meetings with our team members
ONBOARDING PROCESS
Now that you are committed and ready to start the process, these are the first stepes.. We can assist you in this part with suggestions and advice, however, the final decision is up to you:
Funding secured
Location secured
FDD received
Franchise agreement signed
Payment of the franchise fee and room fees
After the paperwork is signed and delivered, we are ready to jump into the planning and execution phase.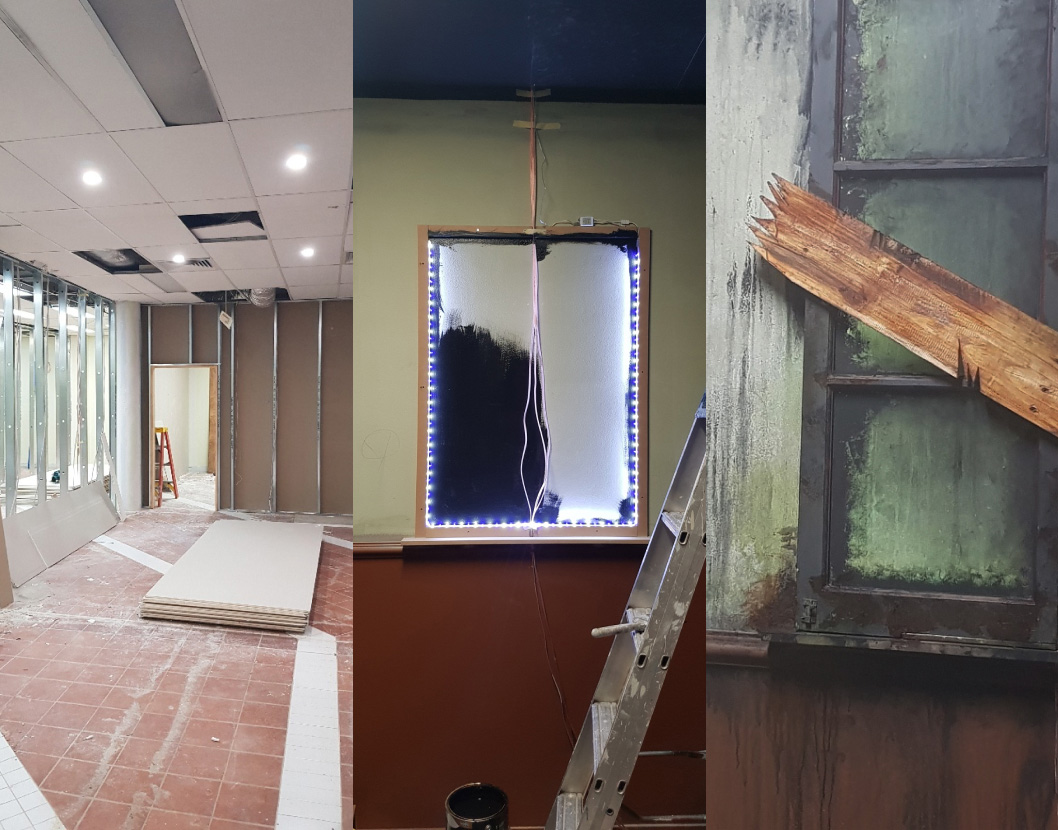 planning and
execution phase.
Planning Phase
Our architect creates a plan of your location
Working with our build manager to understand the building process
Looking for a general contractor
Looking for a set designer
Location
Construction Phase 1
Hiring a general contractor
Building of the inner walls, laying down wiring and the necessary groundwork
Purchasing the necessary furniture and equipment specified in our shopping list
At the same time, we produce your games and puzzles
Location
Construction Phase 2
Shipping the games and puzzles to your location
Setting up decorations and props
Setting up the game rooms and game master systems
We fly out our team members to help you on location
Final touches on visual and special decorations
Final checklist completed by our build manager

Pre-release
Testing Phase
Game master training
Location management best practices training
Marketing pre-release materials ready
Website setup complete